Top 5 Wednesday is a weekly meme hosted by Lainey. You basically get a new topic every Wednesday, and you list your Top 5 books related to that topic. Head over to the Goodreads group, and add your name to the list of Wednesday-ers if you're interested in participating!
Today's topic is "Top 5 Fictional Cities."
Note: none of these images are mine. I tried my best to find the names of the artists who made these wonderful images, but I couldn't track them down, since I just Googled the city names. 🙁
5. Sheol I from The Bone Season by Samantha Shannon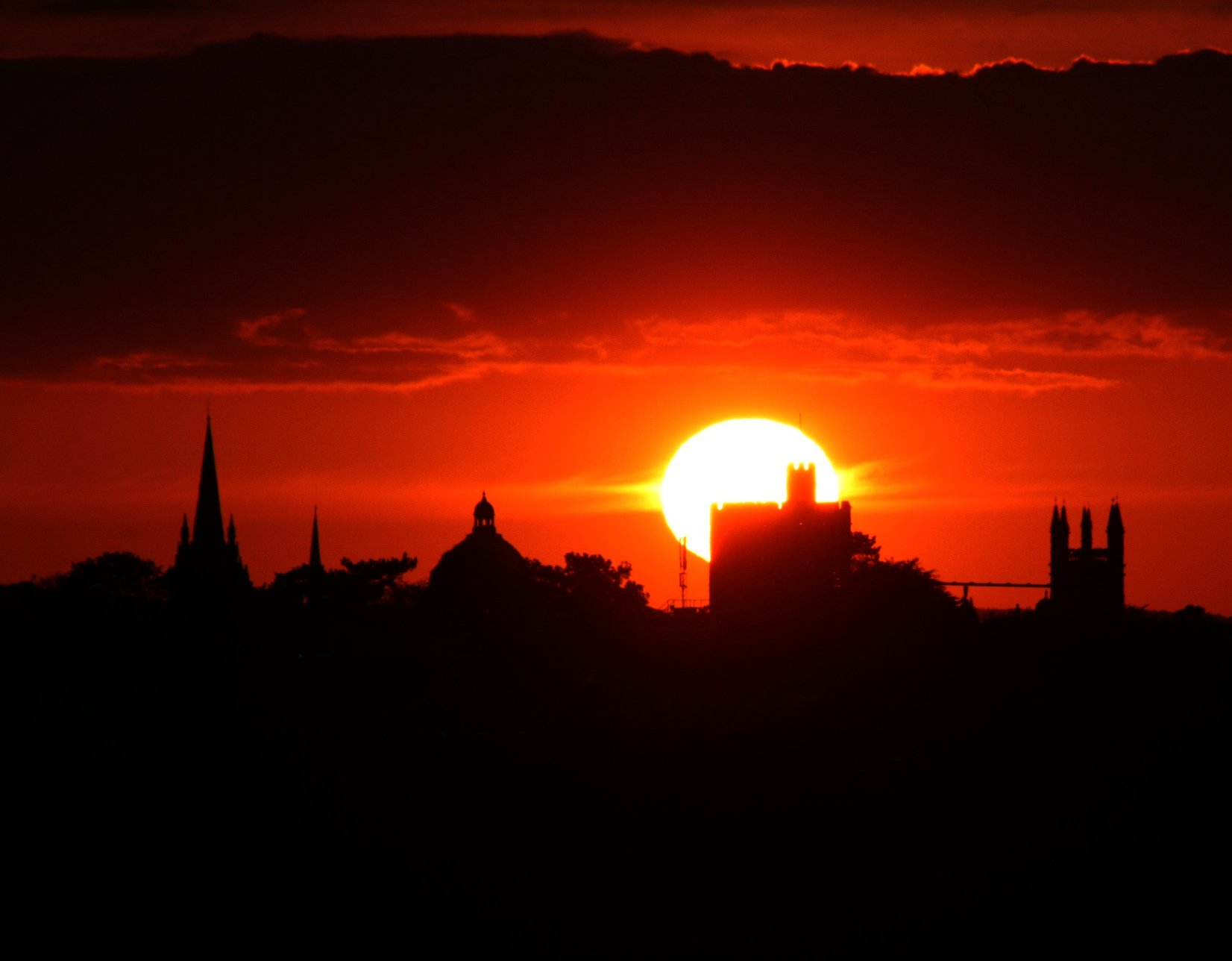 Sheol I is a penal colony established in Oxford under the control of the Rephaim. This isn't a place I would like to visit, for sure, since it sounds like a horrible, grueling place. But Samantha Shannon constructed it with such beauty- it's so well-crafted that you can't help but be drawn to it despite its terrible-ness.
4. The Commonwealth, specifically the University from The Name of the Wind by Patrick Rothfuss
I'm a sucker for high-fantasy academic surroundings. I feel like school is such a huge part of my life, and when it doesn't exist in fantasy books, I find it very hard to relate to said books. Even though I haven't read many academic settings, of those I have read, the University from the Kingkiller Chronicles is the best (if we're ignoring Hogwarts here, of course.) It feels so real. The faculty is given so much personality, the courses seem brilliant, and the library– gosh, the library…
3. Rivendell from the Lord of the Rings by J.R.R Tolkien
I was debating between Gondor and Rivendell, but I had to go for the latter, just because it's so freaking beautiful. This is kind of cheating, since I haven't actually read the Lord of the Rings series (I'LL BE ON IT SOON, I SWEAR), but I have watched and devoured the movies countless times. And whenever Rivendell comes on-screen, it takes my breath away.
2. Valyria from A Song of Ice & Fire by George R.R. Martin
It's weird because this city doesn't really exist anymore after the Doom of Valyria. But it's still the most intriguing city in the series. At its peak, it was the greatest city, the center of culture and civilization. Not only was it the place where most dragons were found, superstition has it that after its doom, it became cursed. I would devour anything set in and about Valyria, so I'm hoping we get to see a lot more of it in future books.
1- Hogsmeade from the Harry Potter series by J.K. Rowling
Since I couldn't put Hogwarts on the list, I went for Hogsmeade. I would move to Hogsmeade in a second, tbh. It seems like such a warm, cozy, welcoming little place complete with a nice pub and candy stores. Not to mention that Hogwarts is right beside it! Who wouldn't want to live here? Butterbeer whenever you want? Sounds like heaven to me.